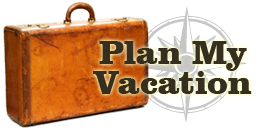 Dear Jessica & Jonny,
Just wanted to drop you a note, now that we've gotten back from our wonderful vacation! I have to say that the trip was beautifully prepared and all the information and maps were helpful. I could have never figured out a trip like this, having never been there.
It was certainly a pleasure to book the trip with your help. The trip was one to remember! The narrative itinerary was a really neat thing to have. Thanks for making our trip a memorable one. We will be sure to refer anyone who wants to do a trip out west, to you!
Linda Sinkula & Family
Florida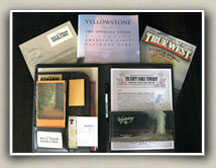 Wild West Vacations & Travel
519 Stumer Rd, Rapid City,
SD 57701 - 888.237.9378
These vacations can be further modified according to lodging preferences, price range, number of activities, etc. Click here to customize your vacation.
6 NIGHTS for 2 ADULTS & 2 CHILDREN

FEATURES: Guest Ranch Stay, Horse Back Ride, Chuck Wagon Cookout, Gold Panning, Fishing, & Wildlife Park
Featured at $3,925
6 NIGHTS for 2 ADULTS & 2 CHILDREN

FEATURES: Half Day White Water Rafting Trip w/Riverside Dinner & 2 Hour Scenic Horse Back Trail Ride
Featured at $4,350
6 NIGHTS for 2 ADULTS & 2 CHILDREN

FEATURES: 2-Hour Trail Ride, White Water Rafting Trip, Rodeo Tickets, Yellowstone Fishing Trip & Chuck Wagon Cookout
Featured at $4,650
7 NIGHTS for 2 ADULTS & 2 CHILDREN

FEATURES: Wildlife Park, Hot Springs, Mammoth Site, Horse Back Ride, Chuck Wagon, Gold Panning, & Back Country Tour
Featured at $4,325
7 NIGHTS for 2 ADULTS & 2 CHILDREN

FEATURES: Horse Back Trail Ride with Western Cookout, & Half Day Fishing Trip on Flathead Lake
Featured at $5,395
8 NIGHTS for 2 ADULTS & 2 CHILDREN

FEATURES: Full Day Dinosaur Dig, All-Inclusive Guest Ranch, White Water Rafting, Rodeo & Chuck Wagon Cookout
Featured at $5,475
8 NIGHTS for 2 ADULTS & 2 CHILDREN

FEATURES: Guest Ranch & Trail Ride, White Water Rafting, Yellowstone Wildlife Safari, Chuckwagon, Rodeo Tickets & Dinner Cruise
Featured at $5,775
10 NIGHTS for 2 ADULTS & 2 CHILDREN

FEATURES: Guest Ranch, Chuck wagon, Train Tickets, Gold Panning, Rodeo Tickets, & Scenic Luncheon Float Trip
Featured at $5,995
12 NIGHTS for 2 ADULTS & 2 CHILDREN

FEATURES: Guest Ranch, Ghost Town, Chuck Wagon, Trail Ride, Lake Cruise, Wildlife Center, & White Water Rafting
Featured at $5,950
12 NIGHTS for 2 ADULTS & 2 CHILDREN

FEATURES: Wind Cave Tour, Chuck Wagon, Back Country Off Road/Ghost Town Tour, Yellowstone Safari, & White Water Rafting
Featured at $6,395
We do the plannin' — You do the packin'